Area Guide - Bungotakada Course ④<T-4>
Matama Onsen Sansuiso ~ Mt.Inomure ~ Iimure-jinja Shrine ~ Nakayama Senkyo (mountain road meeting point) ~ Reisen-ji Temple/Jisso-in Temple/Rokusho-gu Shrine (Ebisu-dani)
Starting from Matama Onsen Sansuiso, walk 400m west on Route 654 to the sign board for Mt. Inomure. This mountain has many highlights, including the large rocks of the stone circle on the eastern peak. After descending to the Usuno area, from the entrance of Yamahata-Douzono go along the mountain road towards the Michizono area. From the side of Myoken-gu Shrine, pass by the Nakayama Senkyo mountain road meeting point, then head down towards the goal, Reisen-ji Temple/Jisso-in Temple/Rokusho-gu Shrine. From the Nakayama Senkyo mountain road meeting point, you can also go to Mumyou-bashi Bridge and the highest peak of Takajo. However you need to be very careful as the trek is very narrow and you need to use chains to climb up.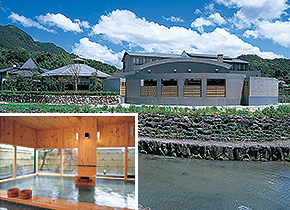 Matama Onsen Sansuiso
This hot spring is sourced from an underground hydrogen carbonate spring that flows at more than 400 liters-per-minute. A large open-space bath and jacuzzi are available. Guests who stay can enjoy the 100% natural hot spring water of 'Tarouten no yu'. There is also a restaurant where you can enjoy local specialty food sourced from the sea and mountains, as well as facilities to play tennis, table tennis and mini golf (charged).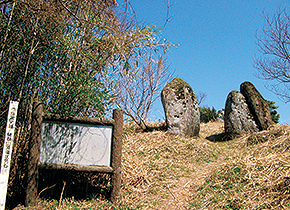 Mt.Inomure (458.2m)
Although Mt. Inomure in Bungotakada City Matama is not so tall, it is an easily distinguished mountain on the west side of Kunisaki. There is a stone circle on the east side of the peak and it became famous due to well-known writer, Seicho Matsumoto and archeologist, Tadashi Saitou climbing it in 1981.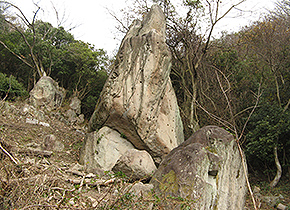 Large rocks at Tokiwa
There are large rocks at the 5th station of the Mt. Inomure Tokiwa route. One of the stones is more than 10m tall and is known as a 'tateishi (standing stone)'.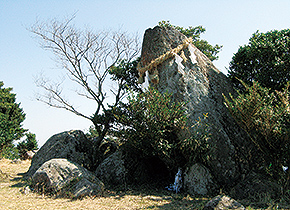 Stone circle
In the past, women were prohibited from entering. The enshrined large stones that are surrounded by smaller stones, are worth seeing.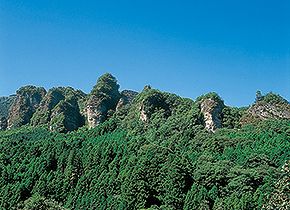 Nakayama Senkyo
Nakayama Senkyo in Bungotakada City Ebisu is not a high mountain but the trek along the mountain ridge is still thrilling. For safety, you should not climb when the weather is bad as there are dangerous sections. There are many entrances to the climb up and for the long trail course but the side of Myoken-gu Shrine in the Douzono area should be the preferred entrance. Along the course there are many view points such as that of Mubyou-bashi Bridge, the peaks at Takajo and Kakureuto.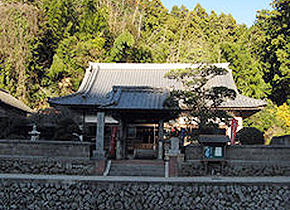 Reisen-ji Temple/Jisso-in Temple/Rokusho-gu Shrine
Ebisu dani (valley), (also known as 'Ebisu yaba') is part of the Setonaikai National Park. The course will start at Reisen-ji Temple/Jisso-in Temple/Rokusho-gu Shrine on the east side of this valley. There are many stone cultural properties along the route such as Daijizouson/Kunisaki stone tower and a Nio-zo statue.